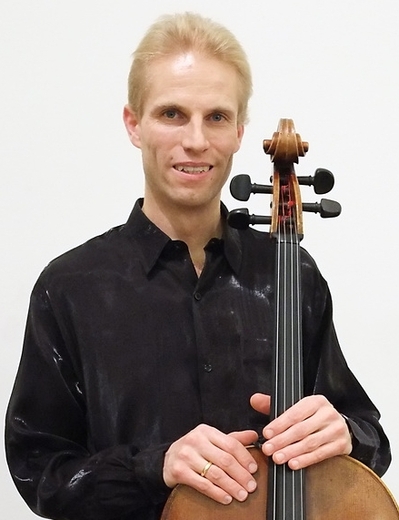 Cellist Martin Sedlák graduated from the Prague Conservatory and the Prague Academy of Performing Arts, where he studied with Professor Josef Chuchro. He took part in master classes by M. Mlejnik, E. Arizcuren, T. Kühne, M. Perényi and M. Rostropovich, who said about him: 'He is an excellent cellist who has perfect mastery of his instrument.'
He is a winner of the international cello competitions in Liezen (Austria) and Prague (Czech Republic) and won a special prize for the best interpretation of Martinů´s work. In 1998 he was inscribed, as a soloist, on the prestigious list of young artists issued by the Czech Music Fund.
He is a member and soloist of the Praga Camerata chamber orchestra. He was also a member and principal cellist of the UBS Verbier Festival Orchestra and later the Verbier Festival Chamber Orchestra, where he worked with the world's most famous and respected conductors and soloists.
He has made more than twenty recordings as soloist for Czech Radio as well as a number of CDs. In 2005 and 2006 he collaborated with violinist Maxim Vengerov. He performs on cellos of F. A. Homolka 1859 and O. F. Špidlen 1928.
YouTube Recordings:
A. Dvořák: Silent Woods and Rondo
A. Dvořák: part of the 1st movement from the Cello Concerto
P. I. Tchajkovsky: Andante cantabile
P. I. Tchajkovsky: Pezzo Capricciosso
G. F. Händel / J. Halvorsen: Passacaglia for Violin and Cello